I settled my account!!


On May 5th, 2003 Providian accepted my settlement agreement by endorsing and cashing my settlement check. I don't know why you find this so confusing. Let me spell it out for you one final time, however, for those of you who were asleep the first few thousand times I have explained this. Ready??? (Get Acrobat Reader if you do not already have it or enter the site.)



I put the settlement contract on the BACK of the check. That way you couldn't SHRED IT whithout shredding the check too. (Not that you've never shredded checks. We all know you have...)

Click here to read the settlement offer and see the actual check I sent to Providiots.
by cashing the settlement check. It is not rocket science. The contract is short and sweet. What part are you having trouble understanding? I would love to explain it to you. Just give me a call and I promise to read nice and slow...

Click here to see the cashed check

Providian had 90 days to reverse the settlement but didn't do it

by sending me back the money. You have chosen not to reverse the settlement. Now it is time to correct your records and indicate my balance as "paid in full" and "paid as agreed". BE ADVISED: I have completely lost my sense of humor and if you're smart you'll stop toying with me before I completely lose my patience!


then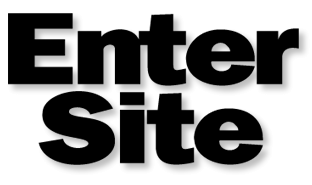 ---

This site is not affiliated in any way with Providian Financial Corporation. Intellectual property consisting of the Providian logo and stylized Providian text are either trademarks or registered trademarks of Providian Financial Corporation and/or its subsidiaries.

Other trademarks are the property of their holders. These trademarks are present on this site for the purpose of comment and criticism as permitted in the United States Copyright Act of 1976 (17 USC 107) (and related treaties) which states:

"Notwithstanding the provisions of sections 106 and 106A, the fair use of a copyrighted work, including such use by reproduction in copies or phonorecords or by any other means specified by that section, for purposes such as criticism, comment, news reporting, teaching (including multiple copies for classroom use), scholarship, or research, is not an infringement of copyright."

The author of this web site is NOT an attorney and the information contained herein does NOT constitute legal advice. Before you do anything always consult a competent attorney.

Copyright © 2002-2004, ProvidianFinancialSucks.com. By viewing this site you agree to our Terms of Use.


---
Important Notice:
The web servers providing connectivity for the hosts ProvidianFinancialSucks.com and Providiots.com are protected computers as defined at 18 USC 1030(e)(2)(B).

The operators of ProvidianFinancialSucks.com and related domains will not give, sell, or otherwise transfer email addresses stored on any of our hosts to any other party for the purposes of initiating, or enabling others to initiate, electronic mail messages.

Sending unsolicited email advertisements to or through our facilities is strictly prohibited. This domain as well as many others have already publically opted out from receiving email.

Use of our facilities constitutes your acceptance of our Terms of Service.
---